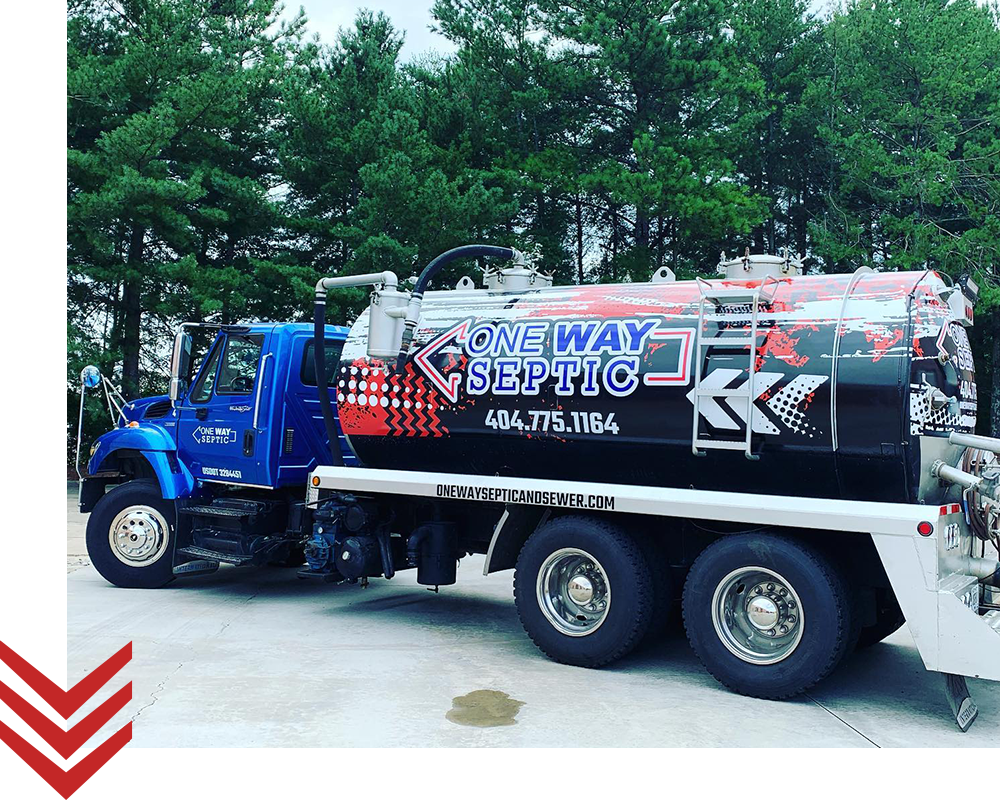 Septic & Sewer Services in Georgia 
Welcome to One Way Septic! With more than 30 years of experience in Georgia, we have established a reputation for quality service and reliability. Our commitment to our community and passion for helping our friends and neighbors drives us to provide nothing but the best. We take great pride in the work we do and look forward to continuing to serve the Georgia community for years to come. Get in touch with us today to learn more about how we can help you!
What We Do
Maintaining your septic and sewer systems is essential to avoiding expensive repairs and keeping your home or business running smoothly. Without regular cleanings, your system could suffer from backups, wet spots in your yard, or worse, drain field failure.
To prevent costly damage to your property, One Way Septic offers preventative maintenance services that will keep your home or business safe, healthy, and functioning optimally. Get a free quote today to find out how we can help you maintain your septic and sewer systems and keep your family, employees, and patrons safe.
Welcome To One Way Septic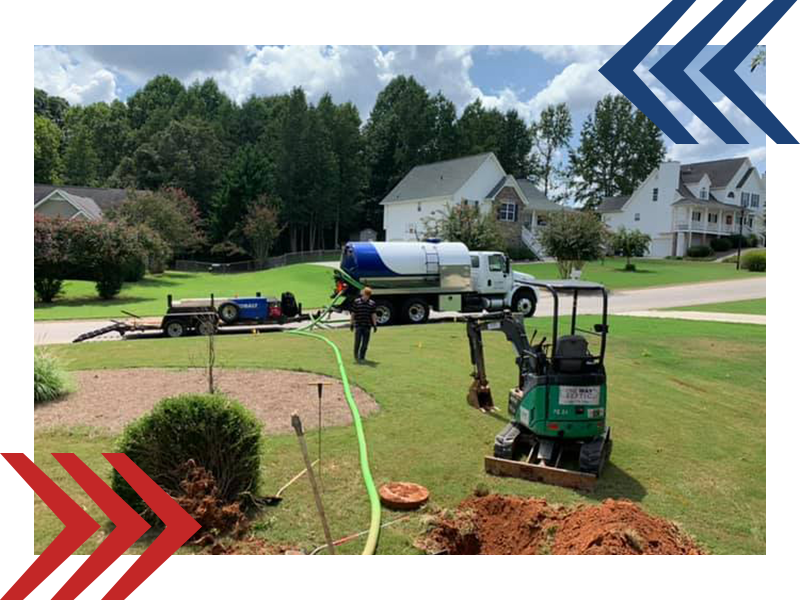 Guaranteed Workmanship
At One Way Septic, we stand firmly behind our workmanship and guarantee 100% satisfaction. We take pride in having happy customers and use the golden rule of treating others how we want to be treated to make sure every customer is left satisfied with the job we have done. With our promise of satisfaction, you can trust that your job will be done right with One Way Septic.
We are proud to offer a wide range of services at One Way Septic, including:
Septic Tank Pumping

Septic Tank Service

Septic Tank Repair

ATU System Repairs

Aerobic Septic System Repairs

Drip Meter System Repairs

Baffle Tee Replacement

Install Cleanouts

Septic Main Line Repair

Tail-Out Pipe Repairs

Septic Riser Installation

Septic Lid Replacement

Field Line Repair or Replacement

Sewer Line Repair or Replacement

Clogged Pipe Services

Main Line Jetting

Septic Line Jetting

Sewer Line Jetting

Camera Sewer Pipe

Helping Homeowners Understand A Septic System

Helping Homeowners Understand Septic Tank Size

Septic Inspection Letters

And More!
Get in touch with us today to learn more about all of our services!
In Need of Emergency Septic Services?
At One Way Septic, you can trust us to be there to help 24 hours a day, 365 days a year. Our professional service technicians are ready to quickly dispatch to your location as soon as you contact us. When it comes to your septic and sewer system, you can count on us to be available to provide you with reliable service and support whenever you need it.

When it comes to your septic and sewer system, we have you covered from A to Z. From routine septic maintenance, emergency septic backups, sewage overflows, blockages, and the toilet not flushing to wet spots over the septic tank, root problems, drain pooling in your yard, septic inspection letters, or simply helping you learn more about the size of your septic tank is — we're here to help you with prompt and reliable services you can trust!

We know your time is valuable, which is why we're committed to providing convenient, timely services for you. Rather than having to wait all day for a service technician to arrive, we will give you a call one hour before our arrival so you can go about your normal schedule.

From a simple septic tank pumping service to a complex drain field repair, we can solve your problem and have your septic and sewer line up and running again! Get in touch with us today! We are just a hassle-free call away.
Get A Free Quote
One Way Septic in Georgia is the clear solution for your septic and sewer needs. Contact us today for a free quote and get started with our services!