Drain Field Repair and Replacement
We'll Help Protect Your Homes and Businesses In the Greater Atlanta Area
Septic Drain Field Services In Acworth You Can Trust
A septic drain field, also called a leach field, leach drain, or drain field, is one of the most integral components of any well-functioning septic tank system. While there are a number of reasons for a septic system failure, a faulty or failing drain field is commonly the cause. That is why your drain field requires routine care and maintenance by highly trained and experienced professionals to ensure your entire septic tank system's optimal performance.
If you think your septic drain field is in need of a repair or a full replacement, your friends at One Way Septic Service can help you figure out the cause of the problem and find the best solution quickly, efficiently, and within your budget. Keep reading to learn the signs of a drain field problem, what a drain field is, and to explore our septic drain field repair and replacement services.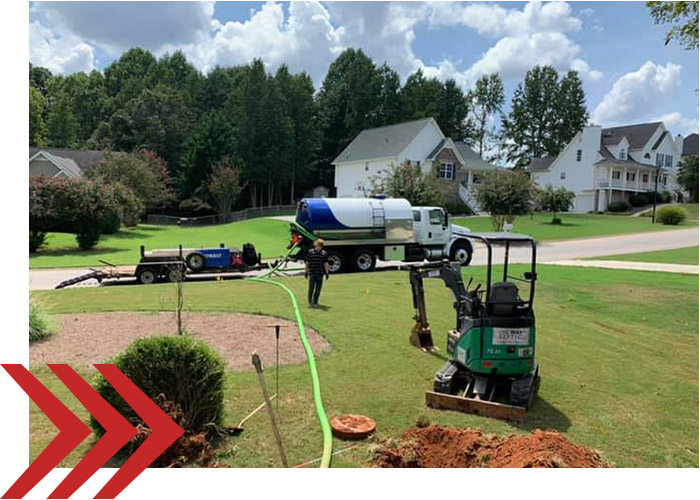 Signs You Need a Drain Field Service
Sewage backups in drains or pipes anywhere in your plumbing system.

Foul odors emanating from drains, plumbing fixtures, or your lawn.

Floating septic debris or scum above the septic tank baffles.

Standing pools of water or sewage in your lawn or on your commercial property.

Discolored patches of grass above the drain field location.

Frequent septic pumping services/emergency services (more than every 3-5 years).

Dark-colored liquid waste or sewage discharge rising above the surface of the septic system.
Why Partner With Our Local Septic Company?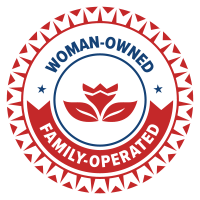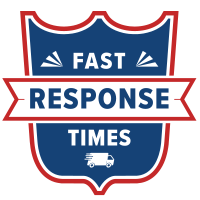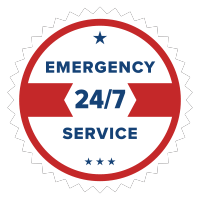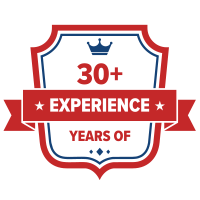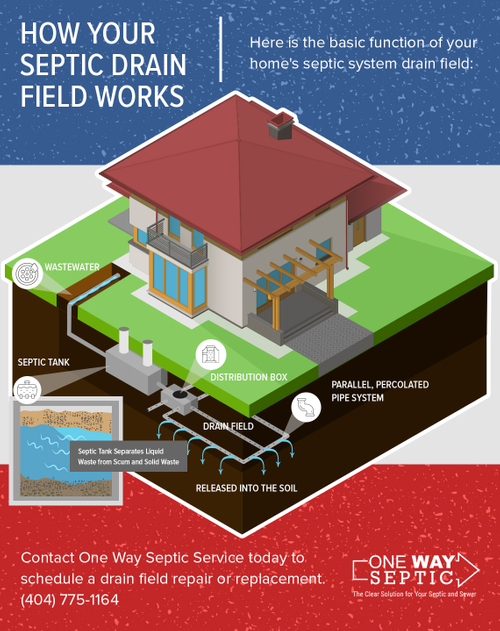 What Is a Septic Drain Field?
If you have a septic system, then the septic drain field is the subsurface component that eliminates, manages, and distributes sewage waste, also called effluent, from the water that accumulates in your septic tank over time. The drain field consists of parallel, perforated pipes buried underground, which forms a distribution system to effectively remove contaminants like organic or biodegradable materials from the wastewater and safely dispose of them in the soil. The percolating process in the soil eliminates the harmful microorganisms from the effluent, leaving relatively clean water in the ground in which it was deposited.
While this may sound a bit scary when you think of wastewater being deposited in the soil on your property, it's actually a well-planned system that — when designed and installed correctly, cared for diligently, and maintained when in disrepair — can safely and efficiently break down waste and prevent septic backups from occurring in your home or business.
How One Way Septic Service Can Help
One Way Septic Service is the leading sewer and septic service provider in the Greater Atlanta area and beyond. For more than 30 years now, we have successfully installed, repaired, and replaced hundreds of drain fields to ensure our customers' septic tank systems operate to their maximum potential.
We Make Septic Services Simple and Stress-Free
If you're experiencing a septic problem, or you're concerned that your septic drain field needs to be repaired or replaced, we will come out to your property and carefully and thoroughly inspect your system to determine the best solution. Our goal is to correct the issue to prevent a serious septic issue or backup from occurring. Not only that, we realize that any septic system issue is stressful and even scary, which is why we are committed to providing you with friendly, courteous, prompt service to reduce any stress on you, your family, or your business. We complete the entire job from start to finish, and we always strive to stay within your budget. When you partner with us, you can feel confident in knowing you've partnered with the best.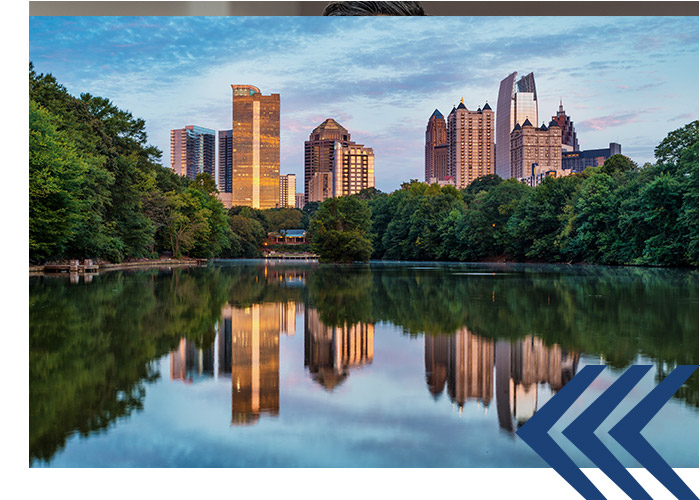 Our Service Area
As the leading sewer and septic company in the Greater Atlanta area, we proudly serve communities in:
Acworth

Canton

Douglasville

Fayetteville

Gainesville

Jonesboro

Lawrenceville

Marietta

Snellville

Stone Mountain

And beyond!
*If you don't see your location on the list above, give us a call to find out how we can help you!
Contact Acworth's Go-To Septic System ExpertsToday
Don't wait for messy and stressful septic field problems to arise; rather, get in touch with Georgia's favorite septic company for the job. Our team of professionals has decades of experience and can thoroughly inspect your drain field and septic system to get to the root cause of the problem to find the best solution. Simply fill out the form below to get started, or give us a call to request an estimate.