Septic Certification Letters
Professional Septic Tank Services In Acworth
Professional Septic Certification In Acworth and Beyond
If you're looking to purchase a home, you need to do more than simply see what the home looks like on the inside. Liking a home is one thing, but you need peace of mind in knowing that the home is fully functioning in more ways than one. Not doing so can present a variety of issues in the future, so it's important for you to know about the details about the home's septic system.
A septic certification letter is a written document that states the current status of a home's septic system, and whether it was found to be properly functioning or in need of servicing at the time the inspection was conducted. Experts suggest getting a septic inspection every three to five years, but many homeowners wait considerably longer than that to do so, only to discover that their septic system is in need of service and repair.
One Way Septic can provide you with a variety of septic services. It is our goal to ensure that your septic tank system is working at its maximum capacity, and we offer emergency services to help solve your problems quickly and efficiently. Contact us today to see how we can best serve your needs.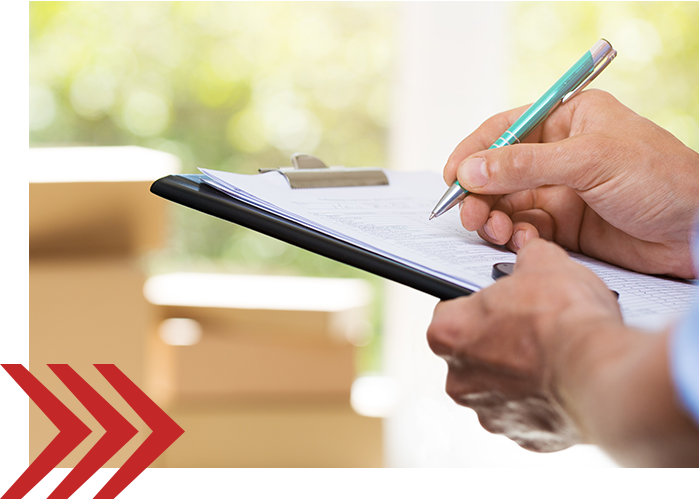 Benefits of Septic Certification Letters:
Give you peace of mind

Present any issues that may need resolution

Show the history of a home's septic tank system

Can make homeowners aware of future septic system work

Can save you time and money spent on costly repairs
Why Choose Our Septic Company?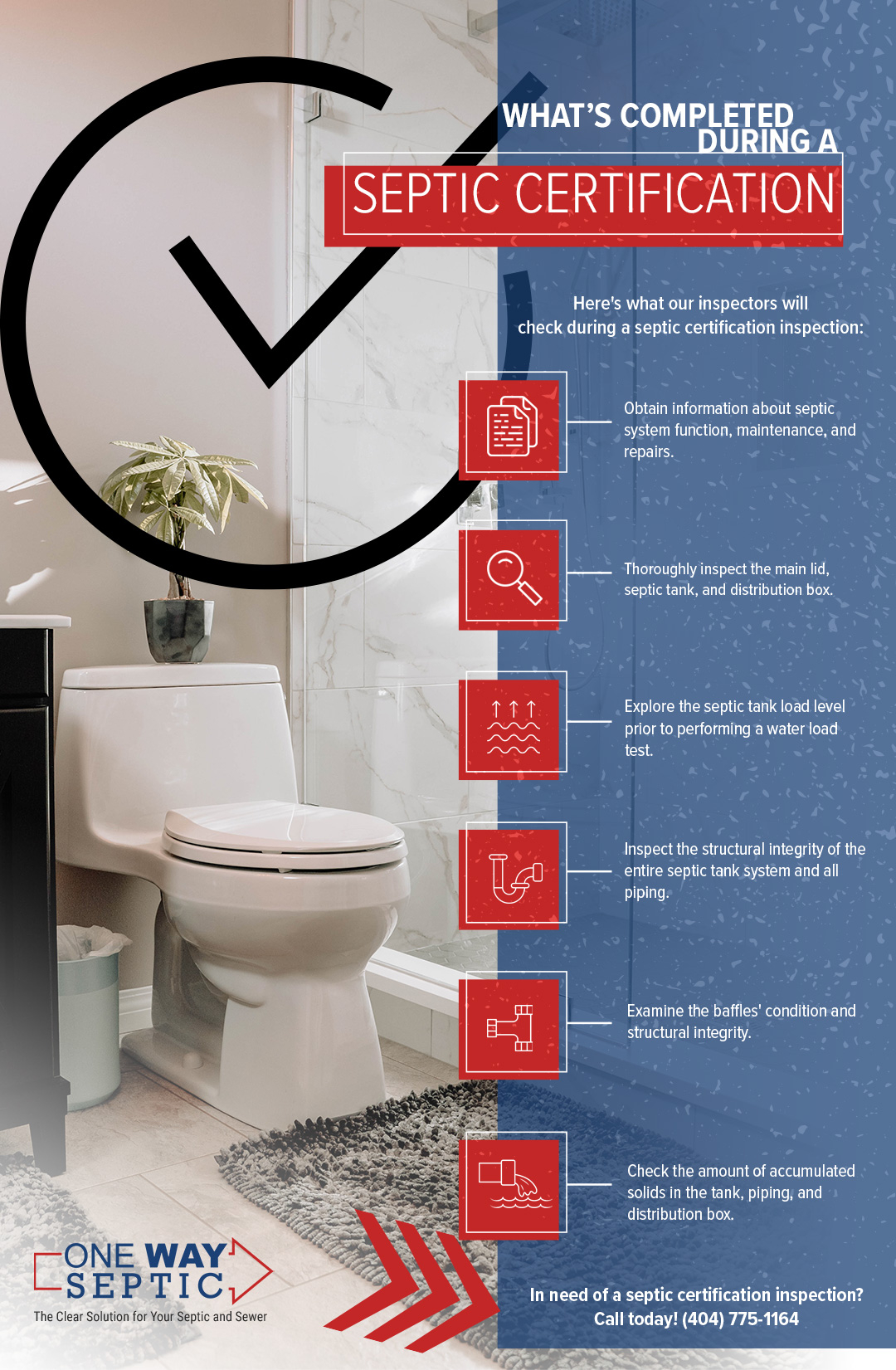 Your Local Acworth Septic Pumping Company
Ensuring that your home's septic system is running safely and efficiently is our number one priority, and has remained that way for nearly three decades. Whether you're a homeowner looking to sell your home or a buyer interested in a home for sale, a certification letter will ensure that you're fully aware of the shape and history of a home's septic system, and whether it needs to be serviced. With a service area that spans from Canton to Marietta and beyond, we are here to help!
Trusted Georgia Septic Services
We pride ourselves on maintaining our reputation as a highly recommended, trusted, and experienced septic company in Acworth. Partnering with both home and business owners in the region, we are able to provide you with an array of septic services, from septic tank pumping to emergency services and beyond. Reach out with us today for any questions that you may have.
Contact Our Acworth Septic Company Today!
Whether you're in need of assistance with a septic tank emergency or are looking for routine maintenance, One Way Septic and Sewer are here to help you with an array of septic tank service needs. We put our customers' needs first, and ensuring your safety and satisfaction is of the utmost importance to us. Contact us today for a free estimate.