When it comes to septic tank installation, let's just say that you want the job done right. After all, a lot is at stake, including the health and safety of your family. Here at One Way Septic based in North Atlanta, our family-owned and operated septic service company offers exceptional septic tank installation services to meet your needs. Learn more about septic tank installation, and contact us for a free estimate today!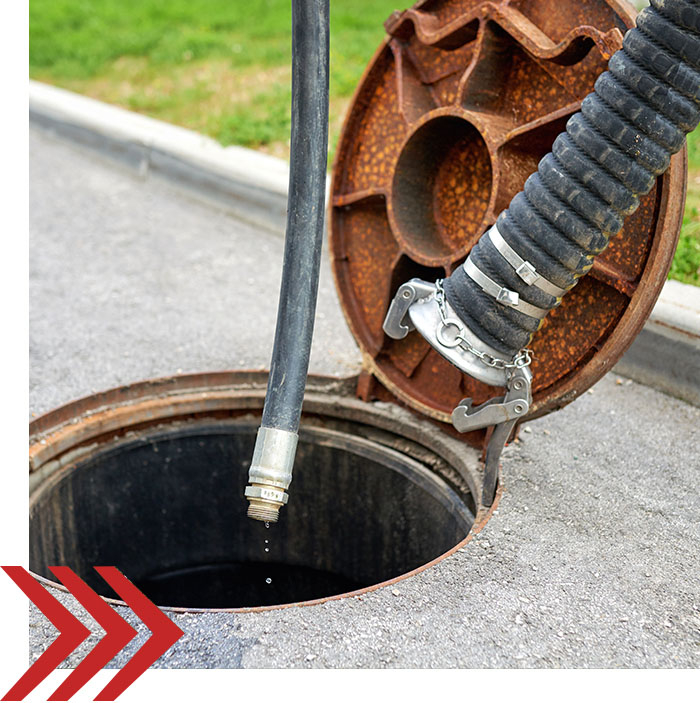 When Do You Need a Septic Tank Installation Service?
Septic tank installation is normally done for new home builds or as a replacement service for an old, worn-out septic tank at your Atlanta-area home. So how do you know that your old septic tank is about to give up the ghost? Look for these signs:
You notice that your water flow has slowed down

You experience frequent sewage backups that flow into your toilets, sinks, showers, and tubs

You lawn is mismatched, with grass darker in some areas than other

You notice strange smells around your Atlanta home or office

You notice standing pools of water
What Happens During a Septic Tank Installation Service?

Removal of Old Septic Tank
If you are replacing your old septic tank in the Atlanta area, then the old one will be removed. Usually, it will be dug out with a backhoe and excavated around it.

Dig a Hole Large Enough for the New Septic Tank
Your septic tank company will dig a hole just large enough for your new septic tank and the pipes that go along with it, doing their best to ensure minimal damage is done to existing landscaping.

Install the New Septic Tank
Once the hole is dug, we'll install the new septic tank. Usually, some form of heavy equipment will be involved, as septic tanks can be large and heavy. Dirt and gravel will be used to secure the pipes in place.

Septic Tank Inspection
Once the septic tank is placed, the Atlanta septic tank company will inspect it for optimal function and connectivity.

Burial of the Septic Tank
Once the all-clear is given, your new septic tank will be buried and left to do its job. If you notice anything amiss in the first few weeks, give us a call with questions so we can address them right away.
Don't Try to DIY a Septic Tank Installation
Installing a septic tank is not as easy as we've made it sound above. There are many places where a septic tank installation can go wrong, and since it's such an important part of your home, the last thing you need is problems that could jeopardize your family's health and safety. The type of soil and topography of your Atlanta-area property play a big role in septic tank installation.
There is a lot of pre-planning involved in septic tank installation, including planning where the access hatch will go, the drain field, and the sewer pipes. Proper ventilation for your septic tank system is a must, and this can go horribly wrong if attempted by someone inexperienced. Without the proper ventilation, poisonous gasses can build up, causing harm to those in the area.
PARTNER WITH ONE WAY SEPTIC TODAY
When it comes to septic tank installation services, let our professional technicians handle the job for you. With more than 30 years of combined experience, our family-owned septic company cannot wait to help you with your septic tank services. From cleanings to installation and maintenance, we offer both residential and commercial septic tank services to ensure the health, safety, and well-being of you and yours. Get a free estimate today!

Our Commitment to Excellence In Everything We Do

Offering 100% Customer Satisfaction Guarantees

Our Meticulous Work Ethic

Staying Current On New Innovations and Technologies

Always Putting the Customer First
Contact Us Today to Get Started