Septic Tank Pumping Services In Acworth You Can Trust
Did you know septic tank pumping is one of the single most important things you can do to ensure the health and longevity of your septic tank? Here at One Way Septic, we specialize in all things septic and sewer to help maintain your tank's optimal function and efficiency for years to come.
As a local, family-owned-and-operated septic company in Georgia, we're invested in helping our friends and neighbors in Acworth, Stone Mountain, Lawrenceville, Snellville, Douglasville, and beyond enjoy safer, healthier properties that have superior functioning septic systems. Don't wait for your septic tank to backup or overflow — give us a call, or fill out the form below to request a free quote or emergency septic service.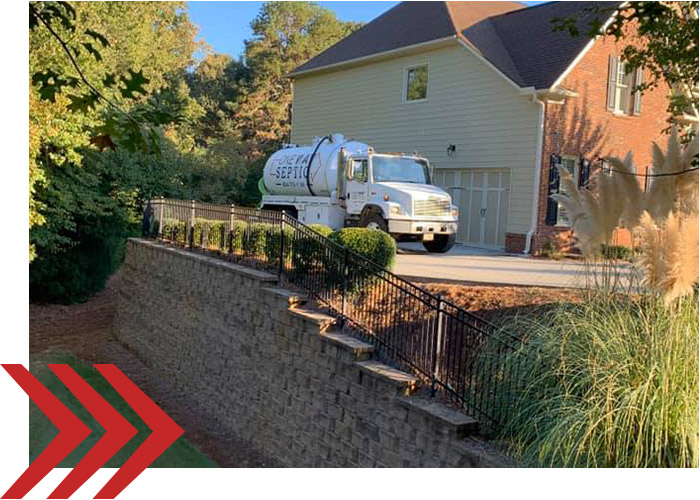 Signs It's Time for a Septic Pumping Service
It's important to note that you may find signs of septic system failure both inside and outside of the home or business. Here are some of the most common indicators to be aware of:
It's been 3-5 years since your last septic tank cleaning.

You smell a foul odor emanating from your lawn.

You've spotted soggy, wet patches of grass or standing pools of water.

You smell an unpleasant odor coming from your drains and sinks.

Your sinks drain slowly, and your toilet is slow to flush.

Certain areas of your grass look greener than others — particularly near your septic tank.

Worst case scenario — raw sewage and septic waste is seeping from your drains.
Why Choose One Way Septic for Septic Pumping?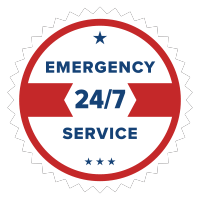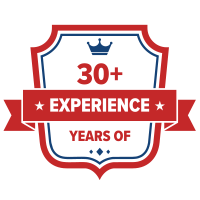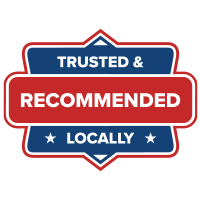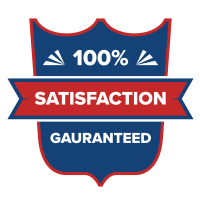 Protect Your Property With Quality Septic Services
If there's one thing you never want to deal with, it's an overflowing septic tank. When you think of all the years your septic system has been working to safely contain waste, it can be quite horrific to think about what happens when that system isn't maintained with routine cleanings and maintenance services. That's why One Way Septic is here to help ensure your tank continues functioning as it should. From pumping to repair and maintenance services, we offer the best pumping and cleaning solutions for your septic system so you can enjoy confidence and peace of mind.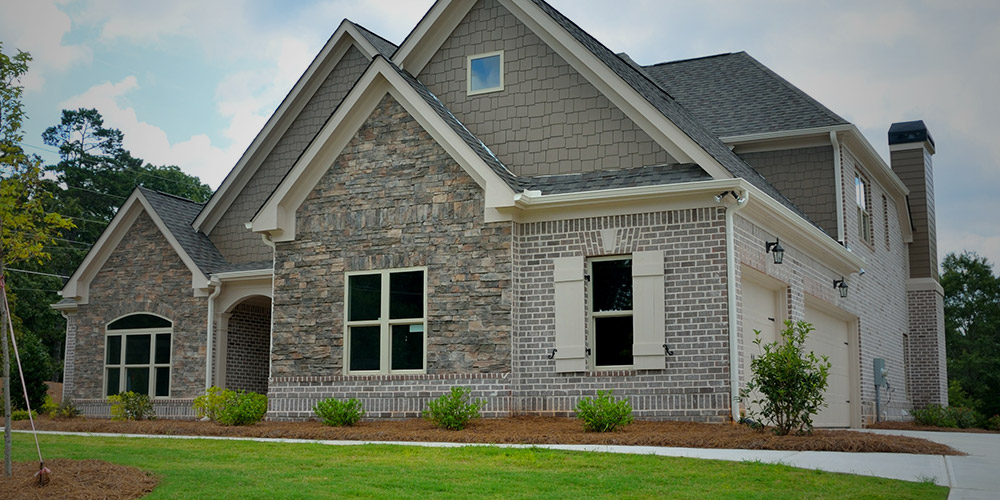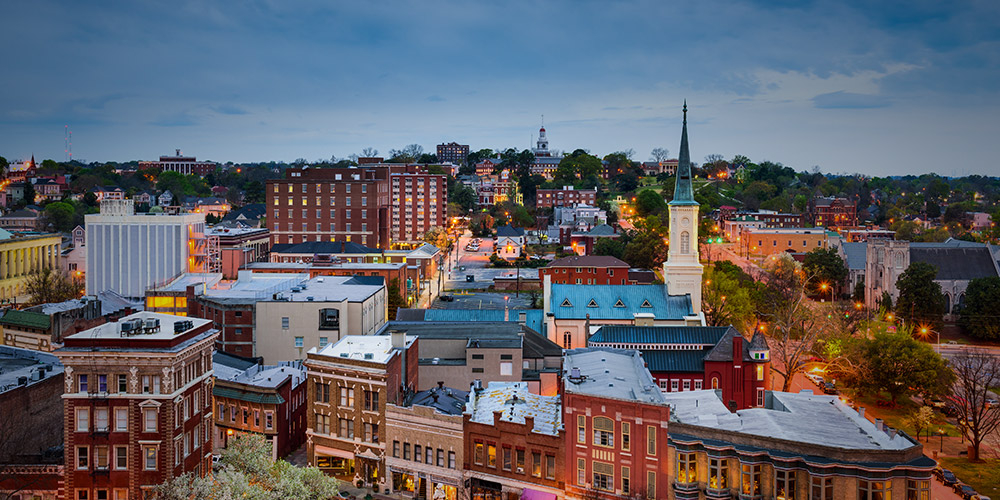 What Does Your Septic Tank Do, Anyway?
Your septic tank is an integral component of your plumbing system that serves two main purposes:
It holds, contains, and treats wastewater to breakdown bacteria.

It stores and contains solids from wastewater to settle in the tank, forming a sludge that can be safely removed at a later time.
How to Prevent a Septic Tank Backup
Your septic tank is buried underground in a location on your property and is connected to your plumbing system to facilitate the flow and containment of wastewater from:
Sinks

Garbage disposals

Toilets

Bathtubs and showers

Dishwashers

Washing machines
A healthy, highly functional septic tank should be an air-tight container that is typically made of a strong and durable material such as concrete or fiberglass.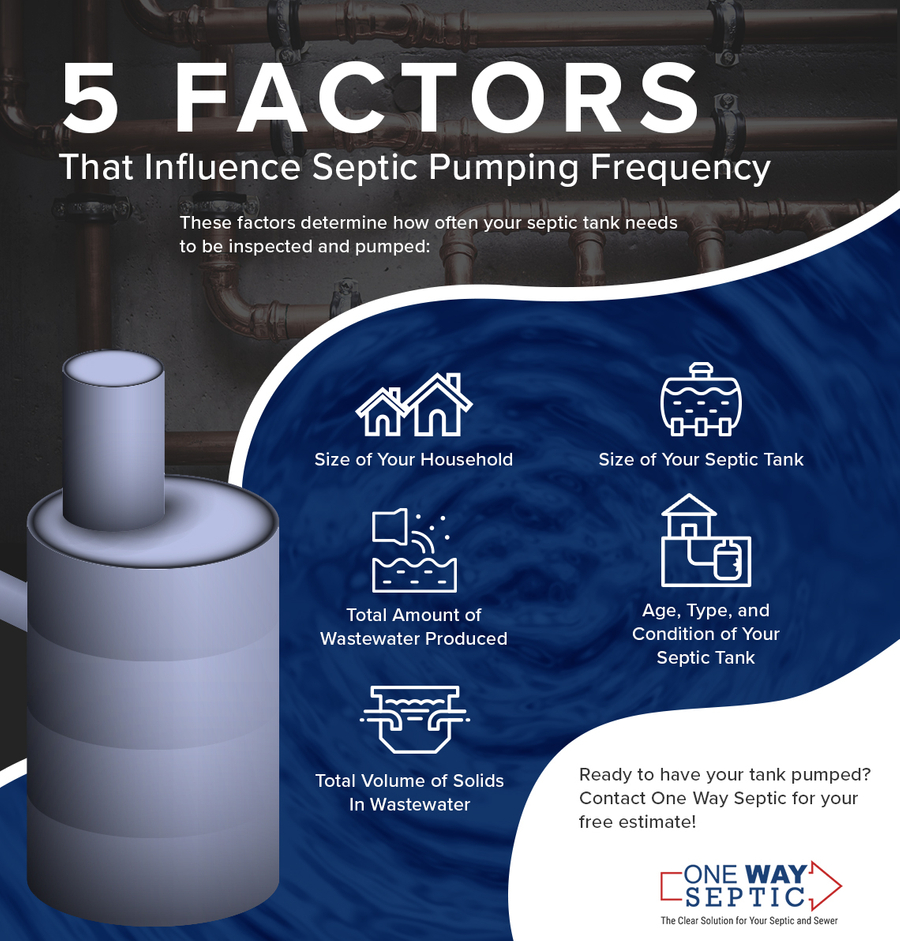 Expert Septic Tank Pumping Services
When it comes down to it, your septic tank will need to be pumped at some point. One of the best ways to keep your entire septic system operational is to have your tank cleaned according to the Environmental Protection Agency's (EPA) recommended frequency of once every three to five years. That said, when it's time for a cleaning, you don't want to hire just any company for the job. Rather, you will want to partner with the best septic pumping company in Georgia that has the experience, equipment, and dedication required to complete a successful cleaning. But don't just take our word for it! See what satisfied clients are saying about our septic pumping services!
Our technicians will thoroughly and safely remove all the sludge contained in your septic tank and transport it to a locally approved processing facility. Once the waste has been removed, we will inspect the tank for cracks, leaks, and other types of damage. Additionally, we will carefully investigate the main sewer lines and the outlet pipe to ensure there are no hidden issues. What's more, we operate under strict guidelines to ensure the maximum health and safety of our clients and our technicians. Not only that, we will do our very best to create as little disturbance as possible when we clean your tank. We strengthen our septic pumping services with quality workmanship guarantees, courteous and prompt service, and competitive rates to work within your budget. Whether you need emergency assistance or you want to schedule a routine service, we're here for you 24/7.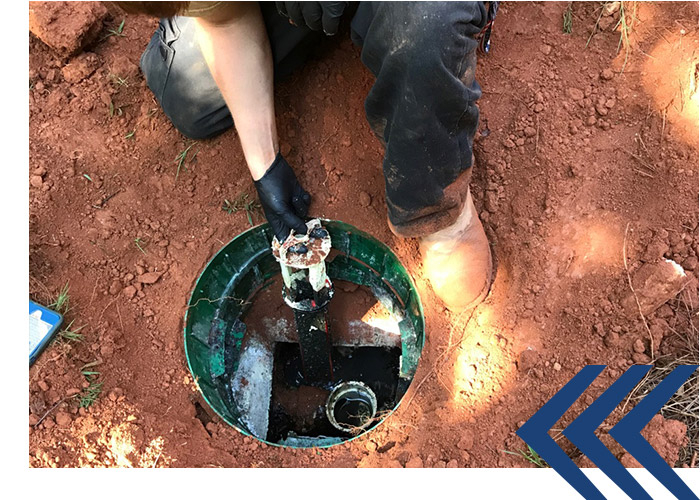 Why Do You Need Septic Tank Pumping Services?
There are a number of reasons to schedule routine septic cleaning services, the number-one being to protect your family, pets, employees, and patrons from the risk of coming into contact with hazardous sewage waste.
Secondly, the last thing you want is to experience a septic emergency if a tank backs up and overflows because it hasn't been properly cleaned and maintained. Not only can an overflow cause significant, costly damage to your home, business, or property, but it can also pose serious health risks to anyone who comes in contact with the septic waste.
Reasons You Ought to Schedule Routine Septic Tank Pumping
In addition to protecting the health and safety of your loved ones, and preventing costly damage to your property, here are a few more reasons to keep up with routine septic tank cleanings:
Enhance the lifespan of your tank by having it pumped about every three years.

Improve the efficiency and function of your entire septic and sewer system.

Prevent septic backups and overflows both in-home and in your yard.

Keep the integrity of your yard in good health.

Keep stinky smells at bay.

Prevent secondary plumbing issues from occurring.

You're anticipating increased or heavy usage.

You suspect a tree root may be interfering with your tank.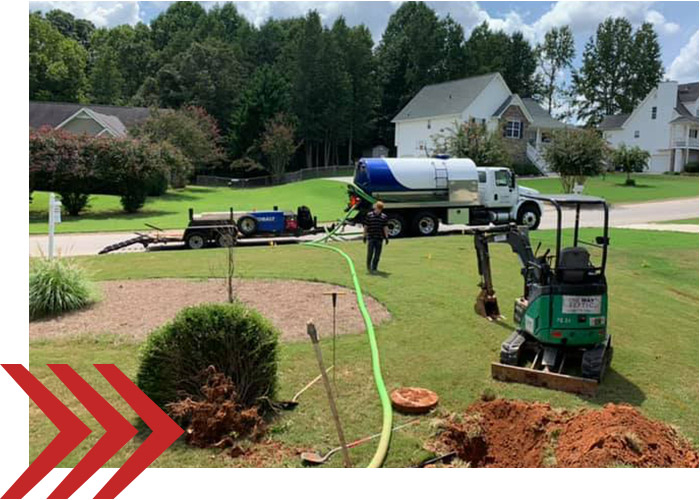 Comprehensive Septic Services
In addition to septic tank pumping, we specialize in an array of septic and sewer services to enhance the health and safety of your home or business.
Emergency Septic Backup

Drain Field Repair or Replacement

Septic Tank Replacement or Installation

Sewer Line Repair

Septic Certification Letters

Jetted Lines

Baffle Tee Replacement

Septic Tank Riser Installation

And So Much More!
*If you don't see a service you need on the list above, then give us a call to learn how we can help!
Contact Your Favorite Septic Pumping Company In Acworth
Don't wait until your septic tank is backed up or overflowing; keep your system operating as it should with routine septic tank pumping services and maintenance to prevent costly property damage and hazardous health risks. If you need to schedule a routine cleaning, please request a free instant quote and our team will respond shortly. If you're in need of immediate assistance, we're always on call and available to assist you 24/7 with quick and reliable emergency septic services. Call us now at (404) 775-1164.