Reliable Septic Tank Services In Metro Atlanta
One Way Septic Service is Georgia's go-to septic pumping company. We specialize in all areas of sewer and septic services, making us your one-stop-shop when you need assistance with your septic system. For more than 30 years now, we have been providing our friends and neighbors all across Georgia with professional, reliable, trustworthy septic tank services. Our goal is to help protect more than just your home or business — but also your family, pets, employees, and patrons — from the health and safety hazards of a faulty or failing septic system that could cause a sewage backup.
From repairs to installations and more, we are dedicated to keeping your entire septic tank system operating at its maximum potential. Keep reading to explore our services and the areas we serve. Get in touch with our team today to request a free estimate. If you are experiencing a septic emergency, call us right now at (404) 775-1164 for immediate assistance.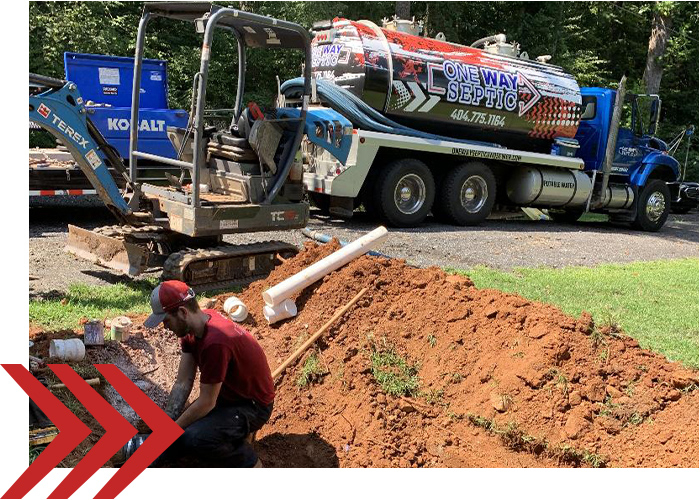 Our Septic Services In Georgia
*If you don't see a service you need on the list above, please get in touch with our team to find out how we can help you!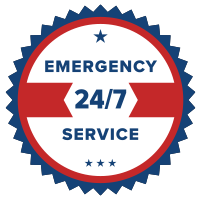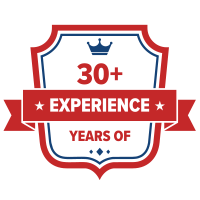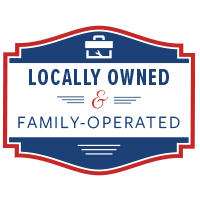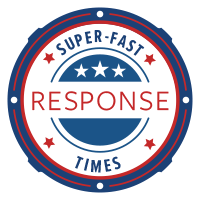 Georgia's Trusted Septic Pumping Company
According to the Georgia Department of Public Health (DPH), approximately 1.5 million homes and businesses in our state rely on onsite sewage management systems. Now that's a lot of septic systems! That said, both homeowners and business owners need a partner in ensuring their septic tank systems are functioning optimally to not only protect homes and businesses from the damage that a septic backup can cause, but more so, to ensure human health and safety. That's why when your septic system isn't operating as it should, you can count on the One Way Septic Service team to find the best solution to your septic and sewer.
Our Service Area
As a top-rated, highly recommended and trusted, experienced septic company in Acworth, we are proud to partner with homeowners, business owners, property owners, and more all throughout Georgia. Our service area includes:
Lithonia
North Cobb
North Henry County
North Walton County
Rockdale County
Snellville
Stockbridge
Villa Rica
West Cobb
And beyond!
If you don't see your area on our list above, give us a call and find out how we can assist you!
Contact Our Georgia Septic Company Today!
Whether you have a septic backup emergency, you need a septic tank repair, or you need a septic drain field replacement, we do it all and more! Get in touch with us today and tell us how we can help you. Fill out the form below to request a free quote, and remember, we're on call 24/7 to assist with septic emergencies.