Reliable Sewage Removal Services In Acworth
One of the most unpleasant and stress-inducing disasters for a homeowner to have to deal with is a sewage backup. Not only can a sewer system backup cause tremendous damage to a home, but it can also be incredibly hazardous to the health of the people and pets living there. If you are dealing with a sewage backup, don't attempt to handle it on your own. While we appreciate all of you DIY homeowners out there, trying to remediate a sewage backup on your home can cause more harm than good to both your home and more importantly, you and your family.
Here at One Way Septic, we specialize in sewage removal in Acworth to safely, promptly, and efficiently remove sewage from your home or business. Keep reading to learn more about our Top Rated Local® sewage and septic services, and get in touch with our team to schedule an appointment. If you're experiencing an emergency sewage backup, call us right now for immediate 24/7 assistance.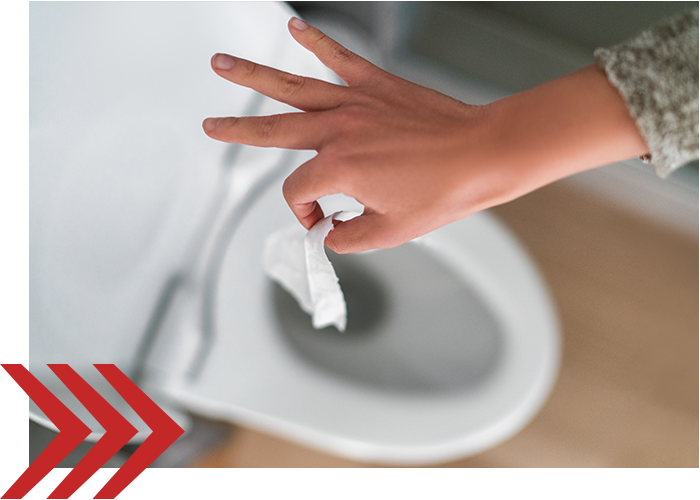 What Causes a Sewage Backup?
Tree root infiltration

Aging, outdated septic systems

Damaged septic systems

Old or broken sewer lines

Pouring substances that are not septic-safe down drains

Flushing items and substances that are not septic safe down the toilet

Poor drainage system design or septic system installation

Structural defects

Flooding from heavy rain

City sewer backup or surge

Soil settlement after heavy rain
Why Partner With One Way Septic?

Top Rated Local® Septic and Sewage Company

24/7 Emergency Assistance

Local, Family-Owned-And-Operated

30+ Years of Experience
One Way Septic Is Here To Help You
Whether your septic system backup was caused by a heavy rainstorm, your septic tank is full or outdated, or your sewage system has simply become overloaded, a sewage backup puts you and your loved ones at risk of hazardous waste that can be both biological and chemical in nature. Coming into contact with raw waste can directly threaten your health, safety, and well-being. Not only that, but a septic backup can cause thousands of dollars of damage to your home or business, along with a headache you simply don't want to deal with.
When sewage backs up, raw waste can get pushed back through the sewer line and into your home. When this happens, dangerous raw waste can rise out of any plumbing fixture in your home. From drains and toilets to sinks and shower heads, no fixture is safe when a sewage backup strikes.
That being said, when you have a septic backup, don't attempt a dangerous DIY removal on your own. Instead, call your friends at One Way Septic for fast, friendly service and safe, efficient sewage removals in Acworth. We proudly service homes, businesses, commercial properties, and more!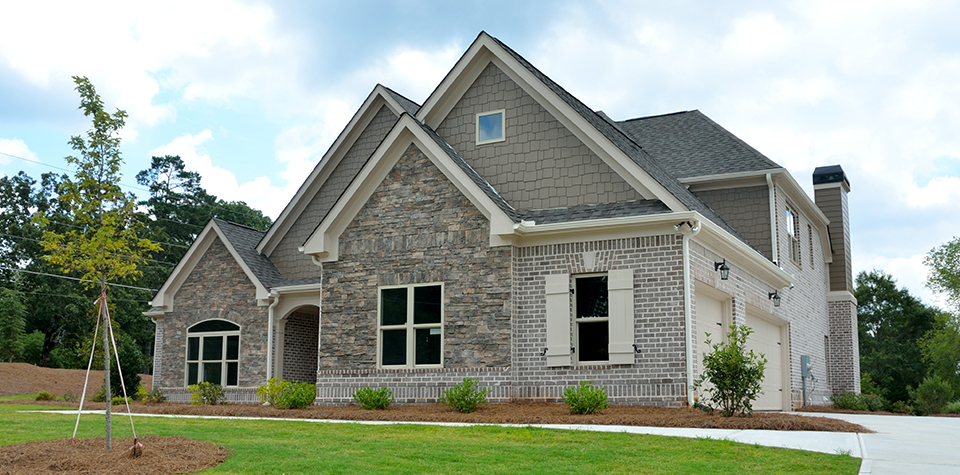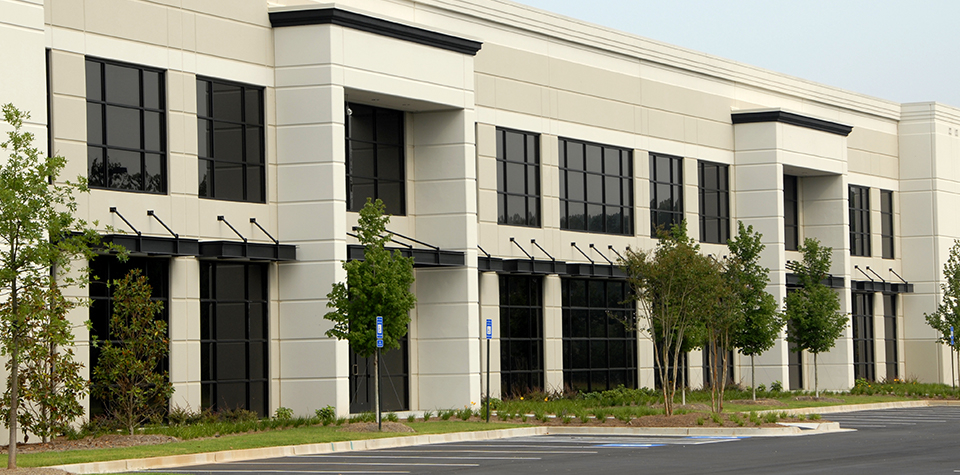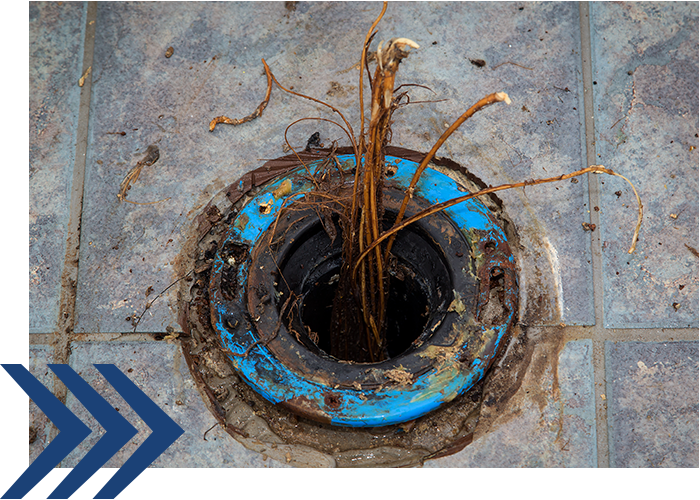 Our Commitment To You
In our more than 30 years of experience, we have earned an outstanding reputation for:
Our Commitment to Excellence, Honesty, and Integrity

Our Fast Response Times

Our Diligent Work Ethic

Offering 100% Customer Satisfaction Guarantees

Always Putting the Customer First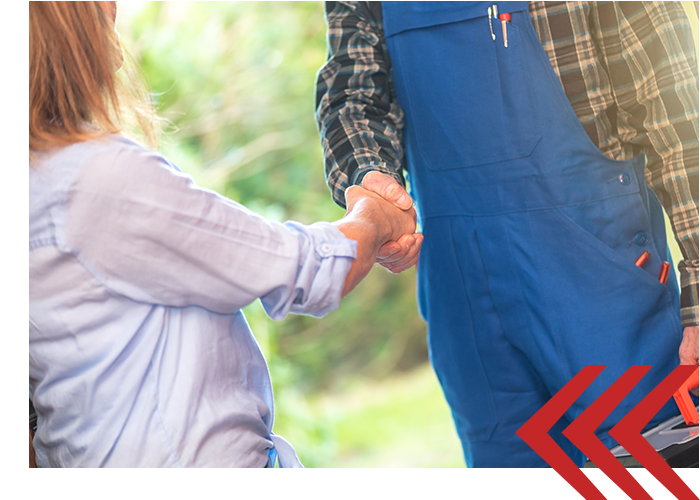 You're More Than Just a Job to Us
We're a local, family-owned-and-operated sewer and septic company headquartered in Acworth, Georgia. We are passionate about helping our customers with all their sewer and septic needs so they can live and work in healthier, safer, more comfortable homes and businesses that are equipped with septic systems. When it comes down to it, we love what we do, and we're invested in the communities we serve.
When you call us for sewage removal, we will go above and beyond to make your experience with us a positive one. We understand that dealing with a sewage backup is incredibly stressful and scary. In an effort to ease the stress of the situation, our friendly and courteous customer care team and technicians will always treat you with the utmost respect, dignity, kindness, and understanding. You see, you're more than just a job to us. We want you to feel like you always have a septic specialist on your side who you can call 24/7 to assist you, or to help answer your questions about your septic system. When we say we're here for you — we mean it!

Amazing, honest service. I was able to get them out the next day and hours before my scheduled appointment. Everything was explained before done and we were informed along the way. Definitely recommend!
-Marissa O.
We're Here For You 24/7
Sewage backups can happen anytime, day or night. In the unfortunate event that you have a sewage backup in your home or business, you want to know you have a reliable specialist who you can call on 24/7 for help when you need it most. That said, we take the health and safety of our customers very seriously, and we want to help resolve the issue right away.

They were able to come out the SAME DAY and empty our tanks AND fix a blockage!!!! Daisy is warm and kind and just a pleasure to work with. Jacob and his crew were efficient and knowledgeable!! HIGHLY recommend this company!!!
-Tracie S.
Fast Response Times. Efficient Sewage Removals.
When it comes to septic and sewage backups, there is no time to spare in removing the waste from your home or business. Time is of the essence, which is why you can count on our professionals to work quickly yet thoroughly in safely removing the sewage from your property. When you call us for assistance, you can expect a quick response and meticulous attention to detail when removing the waste. Here is a basic rundown of what you can expect when the One Way Septic team comes to your aid.
Our Friendly Sewage Removal Specialists Will:
Complete a thorough inspection and assessment.

Provide a detailed estimate that outlines your options and our honest recommendations.

Walk you through the details of our sewage cleanup and removal process.
Answer any questions you have.

Establish a damaged/contaminated area.

Use the proper equipment, tools, and methods to remove the sewage.
Remediate all damage/contamination in accordance with local/state guidelines and best practices.

Respect your property.

Clean up after the job is complete.
Educate you on septic living and offer preventative guidance.
When you call us for an emergency sewage backup in Acworth, we go the extra mile to take care of you the same day.
Protect Your Home or Business From Sewer Backups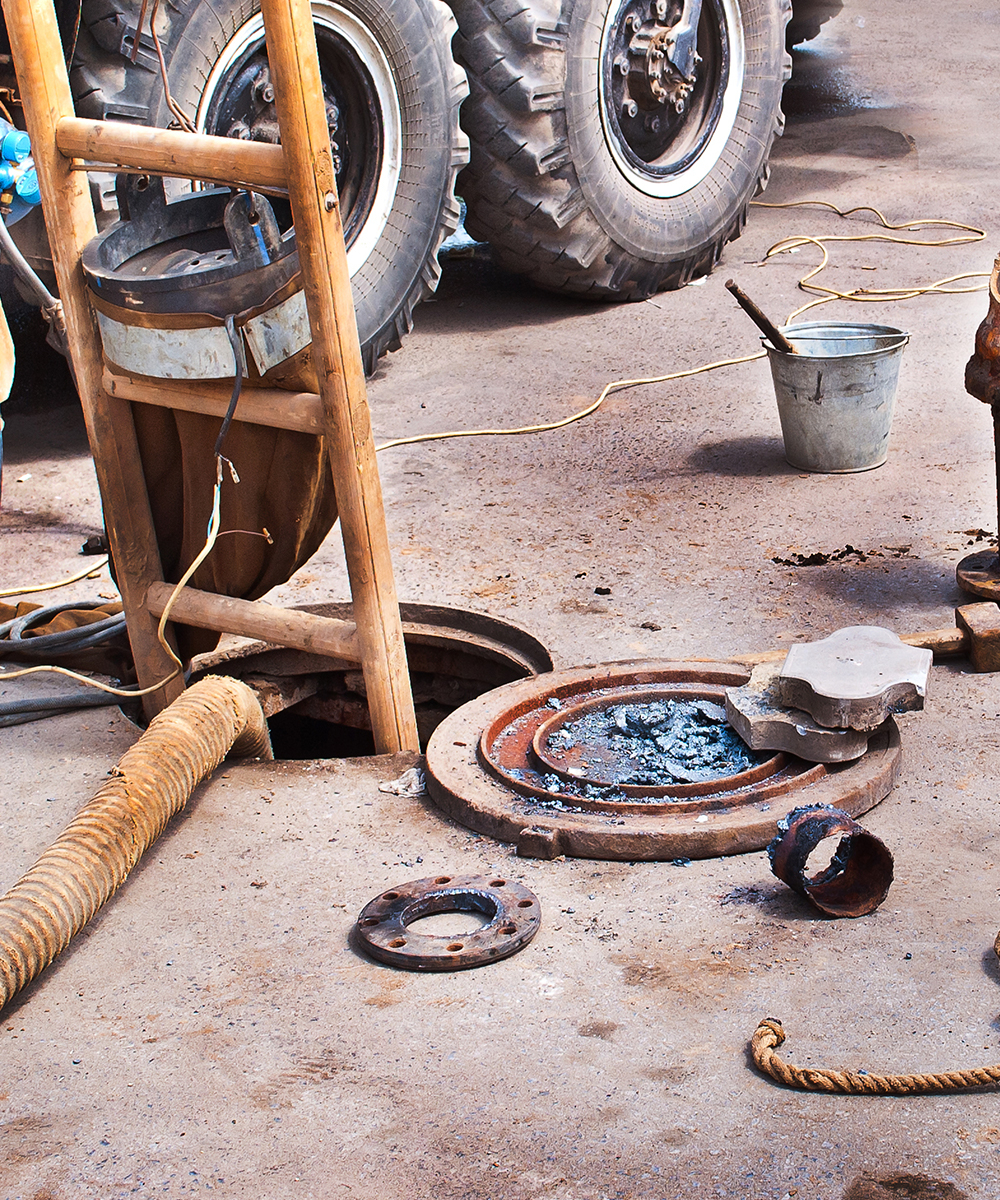 What Is Sewage?
Sewage is characterized as any raw waste, materials, or substances that are disposed of into septic tanks and sewers by homes, businesses, and other entities.
Sewage From Homes
A majority of the sewage and wastewater created in homes comes from common fixtures and appliances where water and waste are disposed of through the plumbing and septic system.
These include:
Kitchens: Sinks and dishwashers

Bathrooms: Sinks, showers, bathtubs, toilets

Laundry Rooms: Washing machines

Work Stations: Sinks in sheds or garages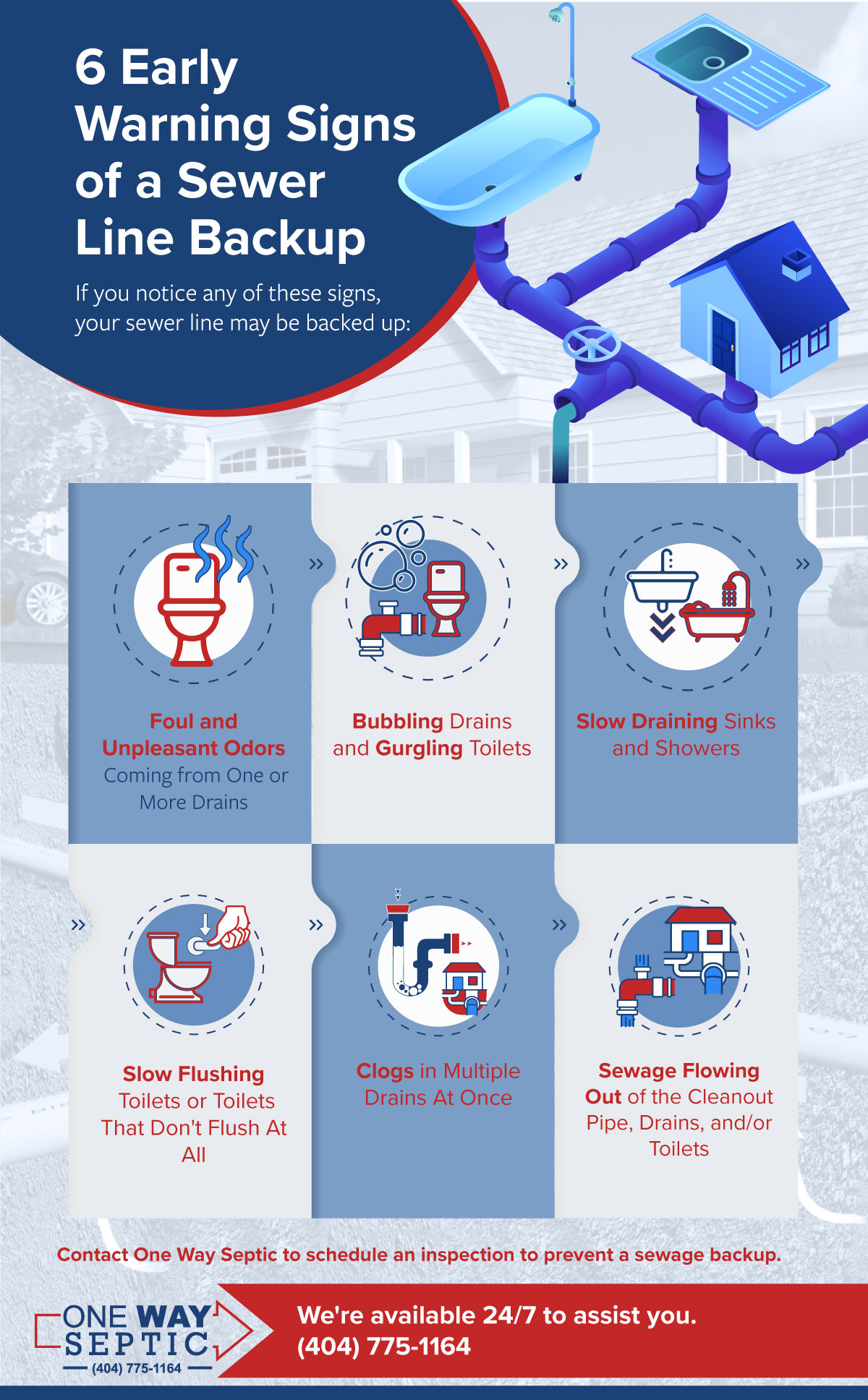 How to Prevent Sewage Backups
Practicing intentional prevention methods is a homeowner's first line of defense against protecting their family and home from a sewage backup.
Here a few handy tips to help guide you:
Only flush septic-safe toilet paper.

Never wash grease, cooking oil, or fat down the drain.

Clear the area around your drainfield to prevent root infiltration.

Repair or replace outdated or damaged septic tanks and septic systems.

Schedule regular septic system inspections and maintenance.

Keep up with routine septic tank pumping every three to five years.

Schedule a drainfield repair or replacement if yours is outdated or in disrepair.

Repair or replace old or broken sewer lines.

Correct any and all drainage connection problems to prevent flooding in the basement during heavy rains and flooding.

Install a backwater prevention valve.

Contact your favorite septic company in Acworth with questions, or to arrange an inspection.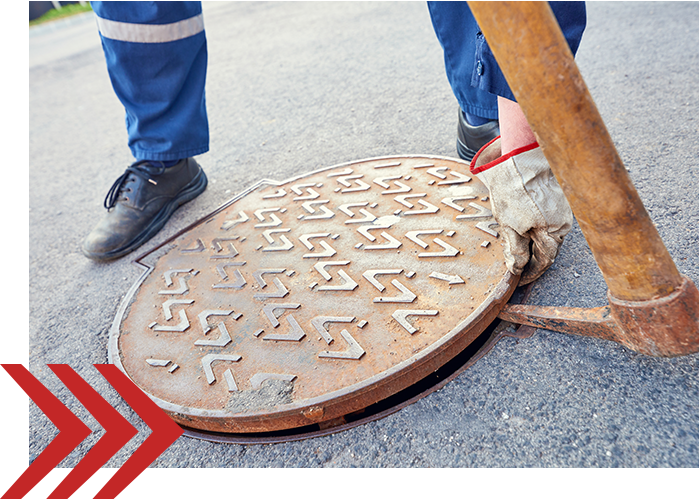 Partner With Acworth's Trusted Sewage Removal Experts
If your home has been the unfortunate victim of a sewage backup, don't go it alone. One Way Septic has the proper tools, equipment, and knowledge to safely and carefully remove the sewage from your home so you don't have to.
Our team of experts can quickly diagnose the problem, establish a contaminated area, and take the necessary steps to mitigate an efficient removal and cleanup to restore your home's safety and comfort once again. Simply fill out the form below to get started, or for emergencies, please call us right now at (404) 775-1164 for immediate 24/7 assistance.
Not in Acworth? No problem!
One Way Septic proudly serves communities throughout Georgia, including Stone Mountain, Lawrenceville, Snellville, Douglasville, Marietta, and beyond. Follow the link to explore our service area, and if you don't see your location on the list, get in touch with us to find out how we can assist you.